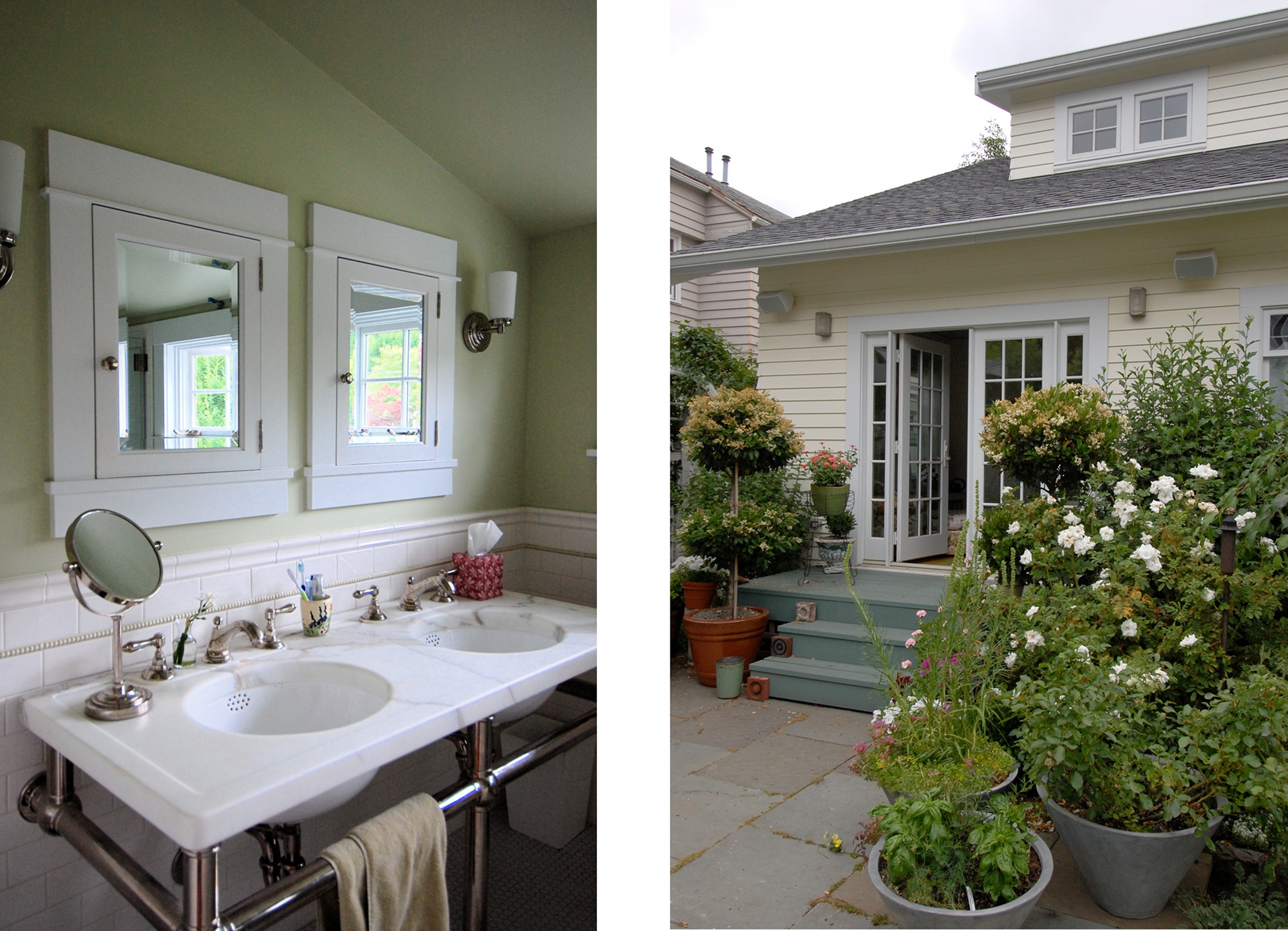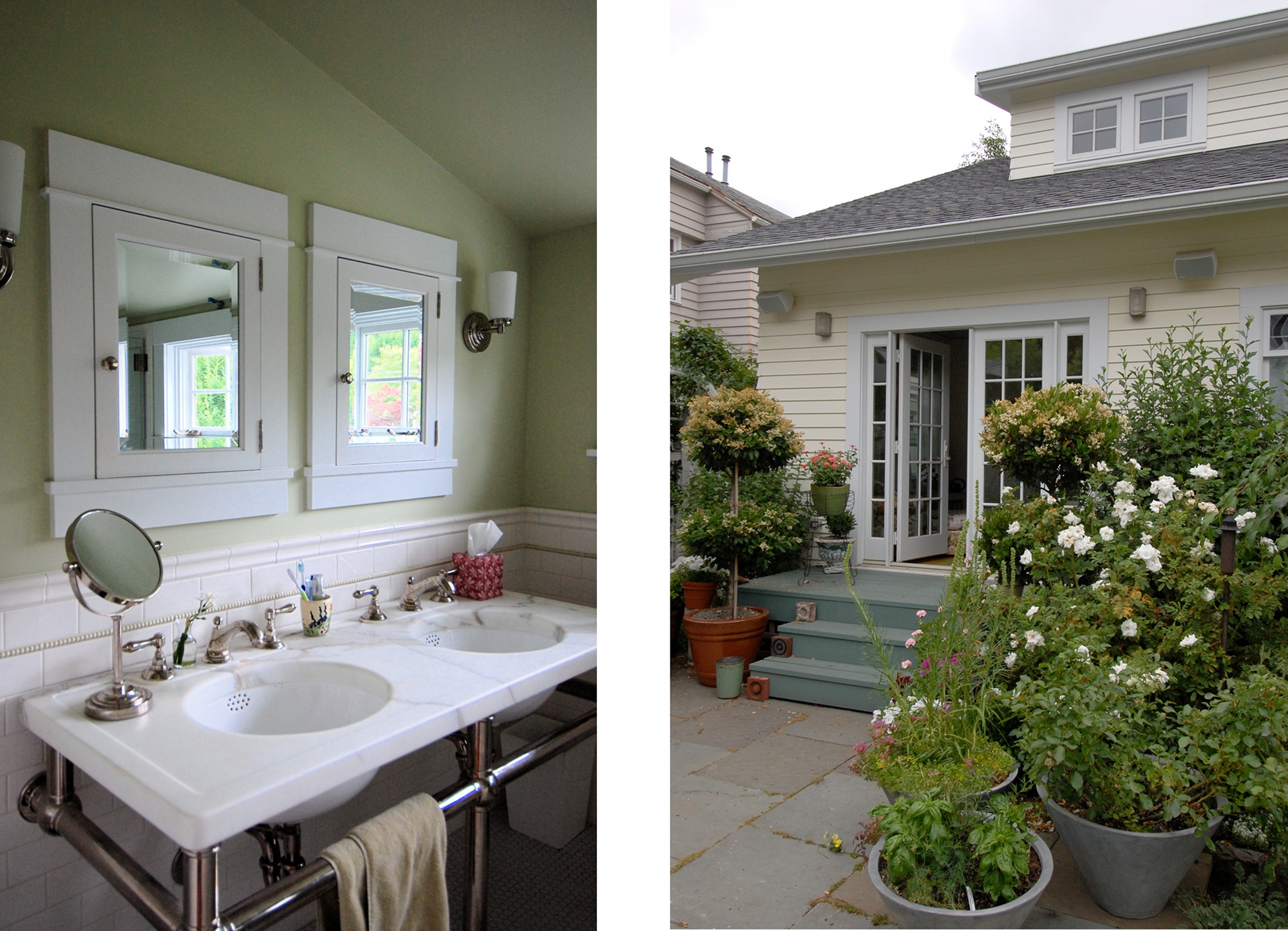 Whole House Remodel & Addition – NW Quimby Street
The whole house renovation of this 1922 bungalow began with a discreet new dormer, creating ample space for two new bathrooms on the upper floor. A key design move was to flip the staircase: A new open stair was designed to create a bright and gracious connection between the two floors, replacing a narrow enclosed stairwell.
The kitchen and other common spaces were reconfigured to create a more light-filled, open plan with an improved connection to the backyard and garden.
Cabinetry and built-ins were designed by JBA to customize the house for the Owners' needs.
This house was featured in the May-June 2007 issue of Oregon Home magazine.