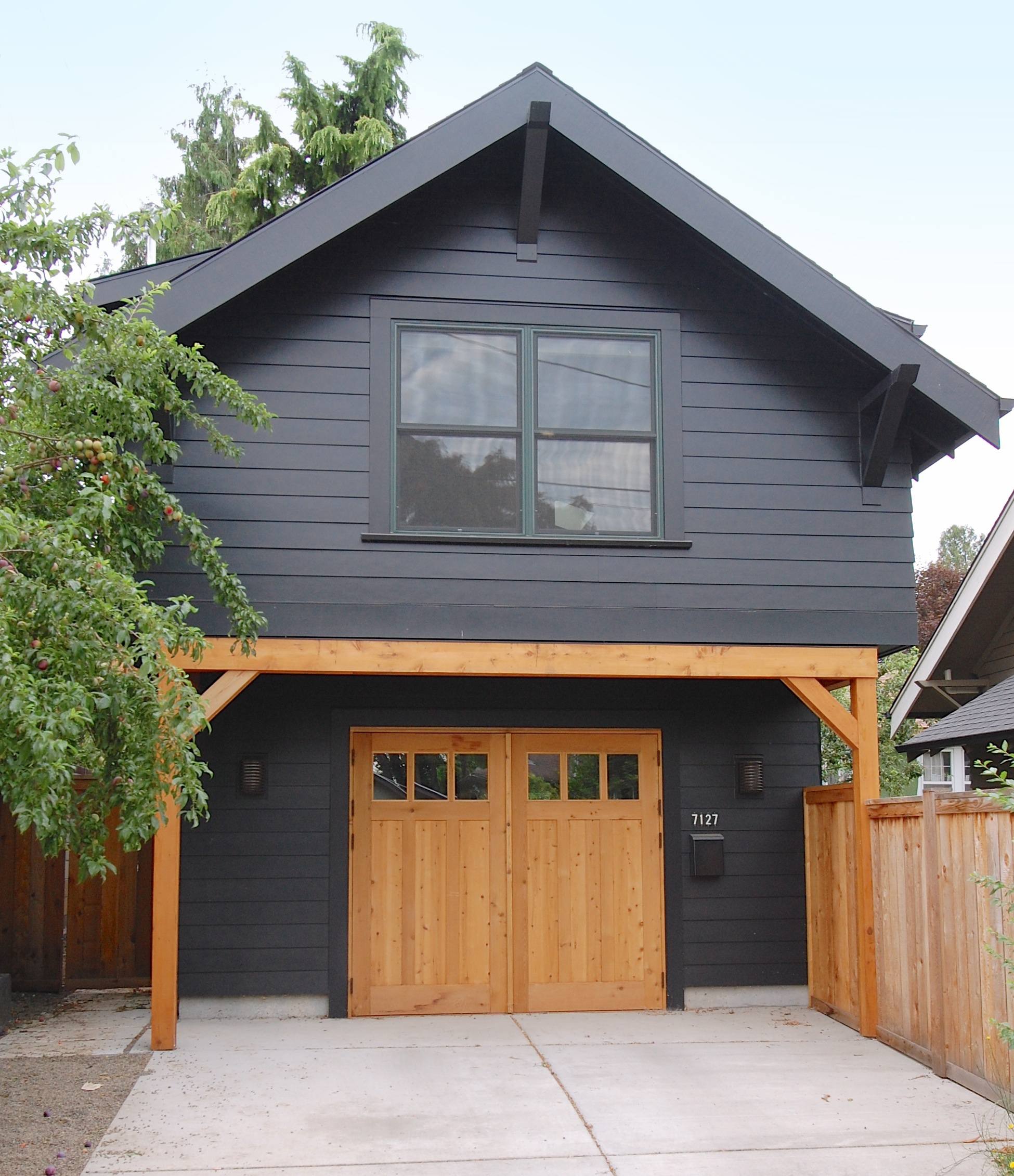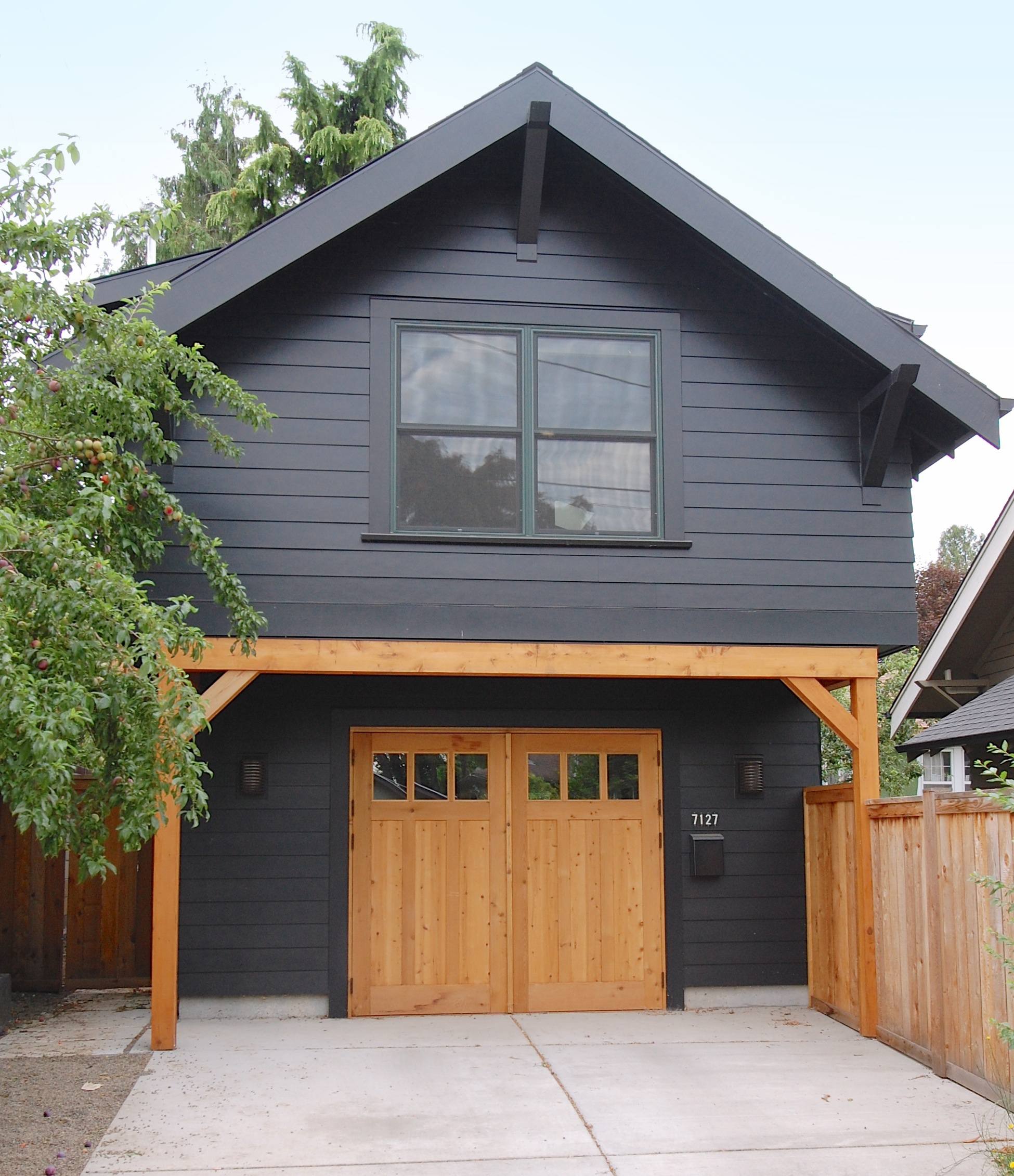 NE Buffalo ADU
This new 560 square-foot Accessory Dwelling Unit (ADU) is designed with an oversized 1-car garage below, to be used as a studio space. JBA designed this one-bedroom ADU to maximize privacy from the main house and neighbors, while still providing ample natural light to the interior. Entrance to the ADU is discreet and separate from the main house, accessed via the side yard of the ADU.
Features include custom carriage doors and a cedar screen wall at the ADU stairway. This slatted wall acts as the guardrail for the staircase, but also screens mechanical equipment from view.
Green building strategies included air-barrier detailing, tankless gas water heating, and a high-efficiency heat pump system for HVAC.
Builder: Green Hammer