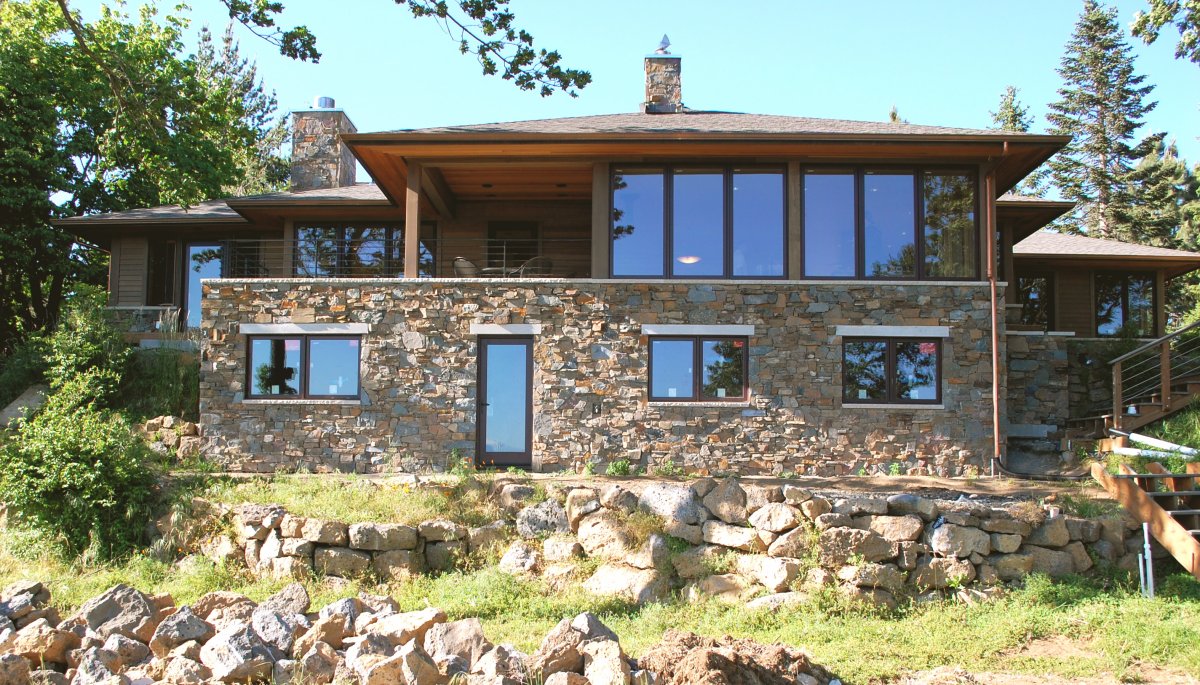 House Replacement & Addition – Underwood, WA
This project is essentially an entire new house, built on the footprint of a 1950's ranch in the Columbia River Gorge National Scenic Area. A new garage/workshop and other spaces were added onto the old footprint to create a more open and functional floor plan.
An enclosed porch on the original house was removed to enlarge the main living spaces and bring them closer to the views and daylight. A new wall of fir-framed windows captures incredible views of Mount Hood and the Columbia River below, and fills the kitchen and living spaces with southern warmth in winder, while deep overhangs help to shade these spaces in summer.
A new partially covered patio was designed to extend the living space to the outdoors, without interrupting views from the interior.
In response to its climate and location, the house is fitted with generous overhangs, stained cedar siding and "cabinet gorge" fieldstone on the exterior. The interiors are contemporary yet classic, relying primarily on natural materials such as fir, glass tile, marble tile, and limestone.
JBA designed custom cabinets throughout the house, including a fir screen wall between the entry foyer and the dining space. This screen wall gives visitors a hint of the scenery beyond while still maintaining a sense of privacy at the front entry.
Builder: Concept Building & Remodel