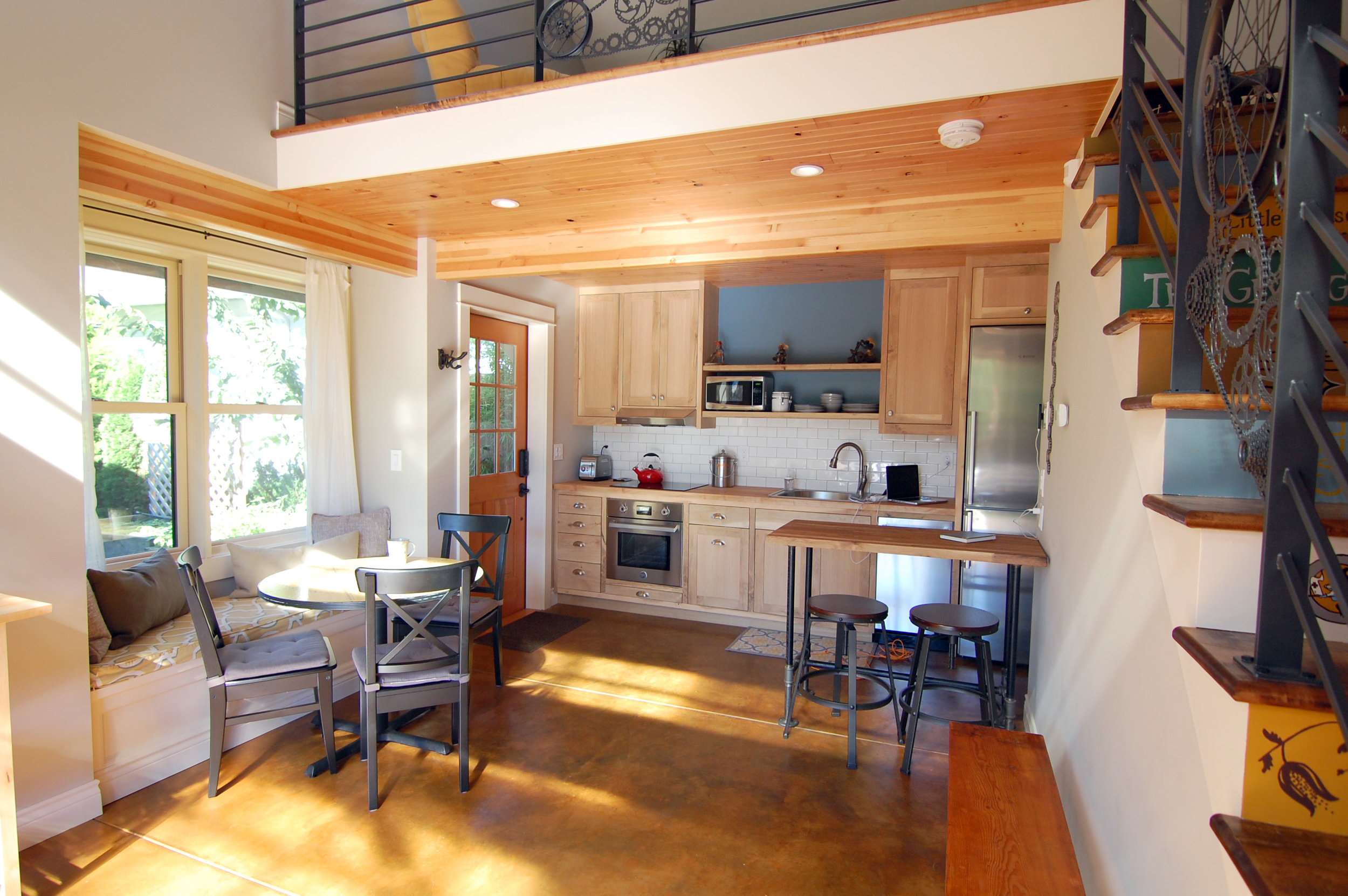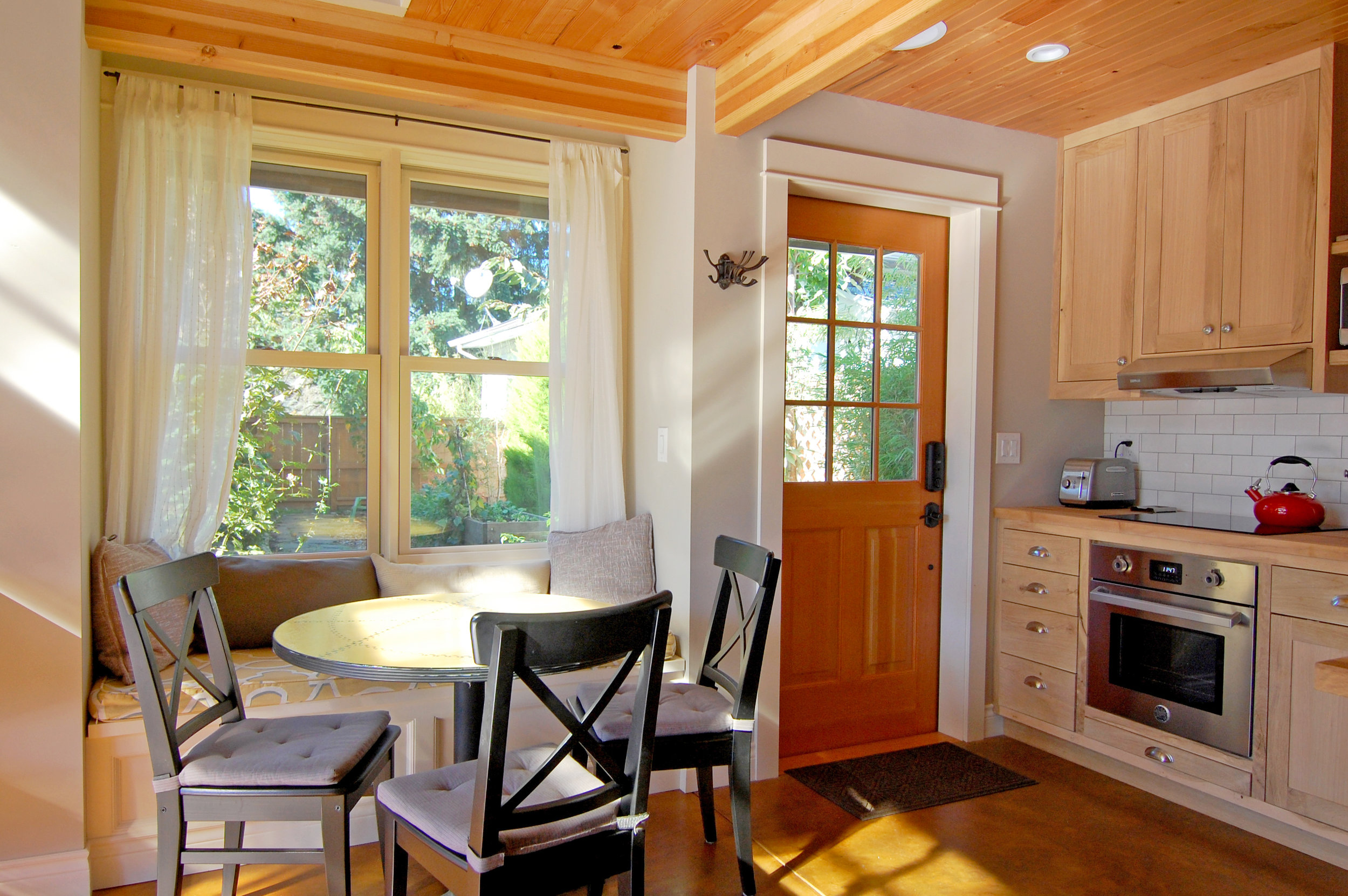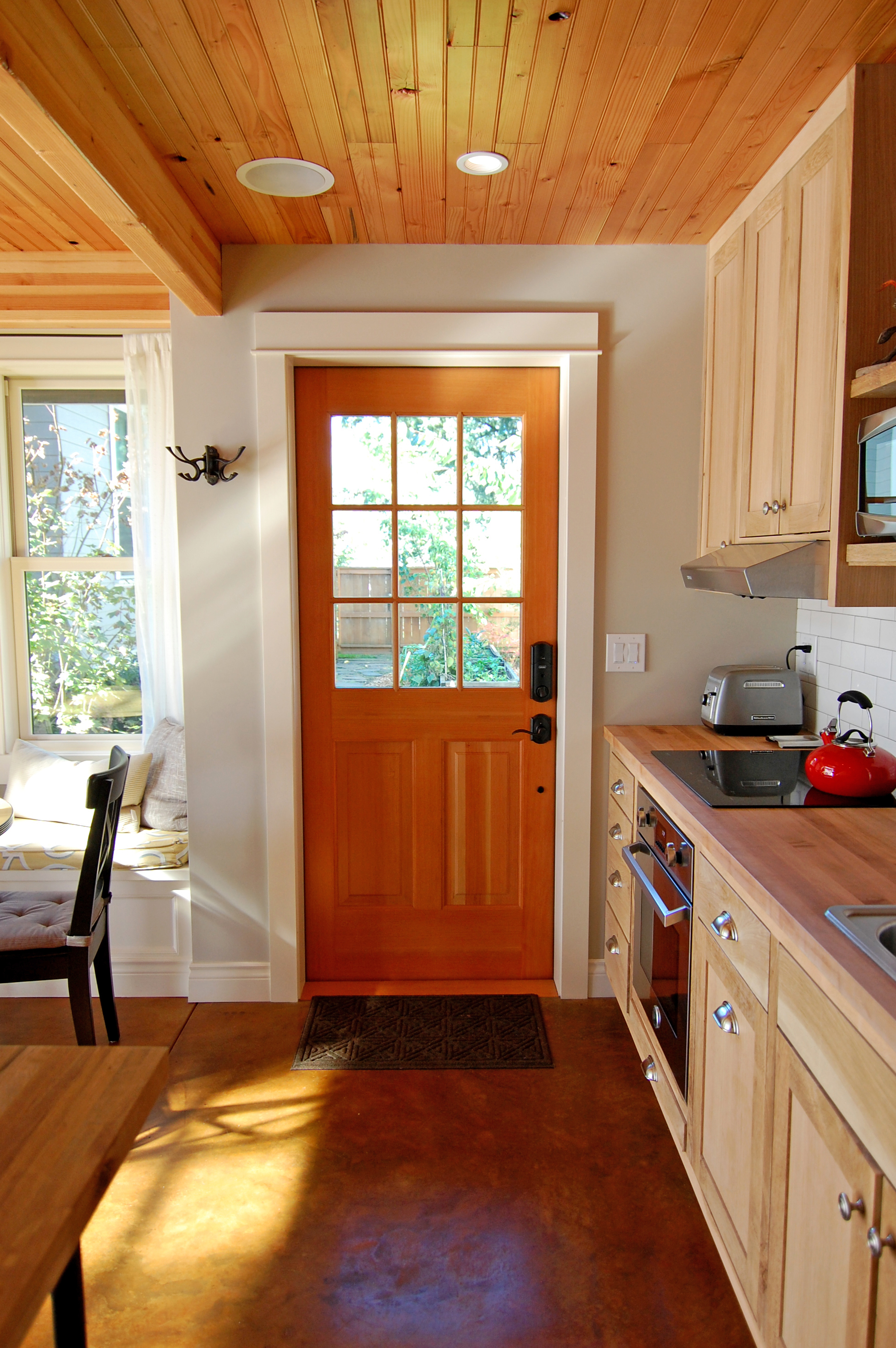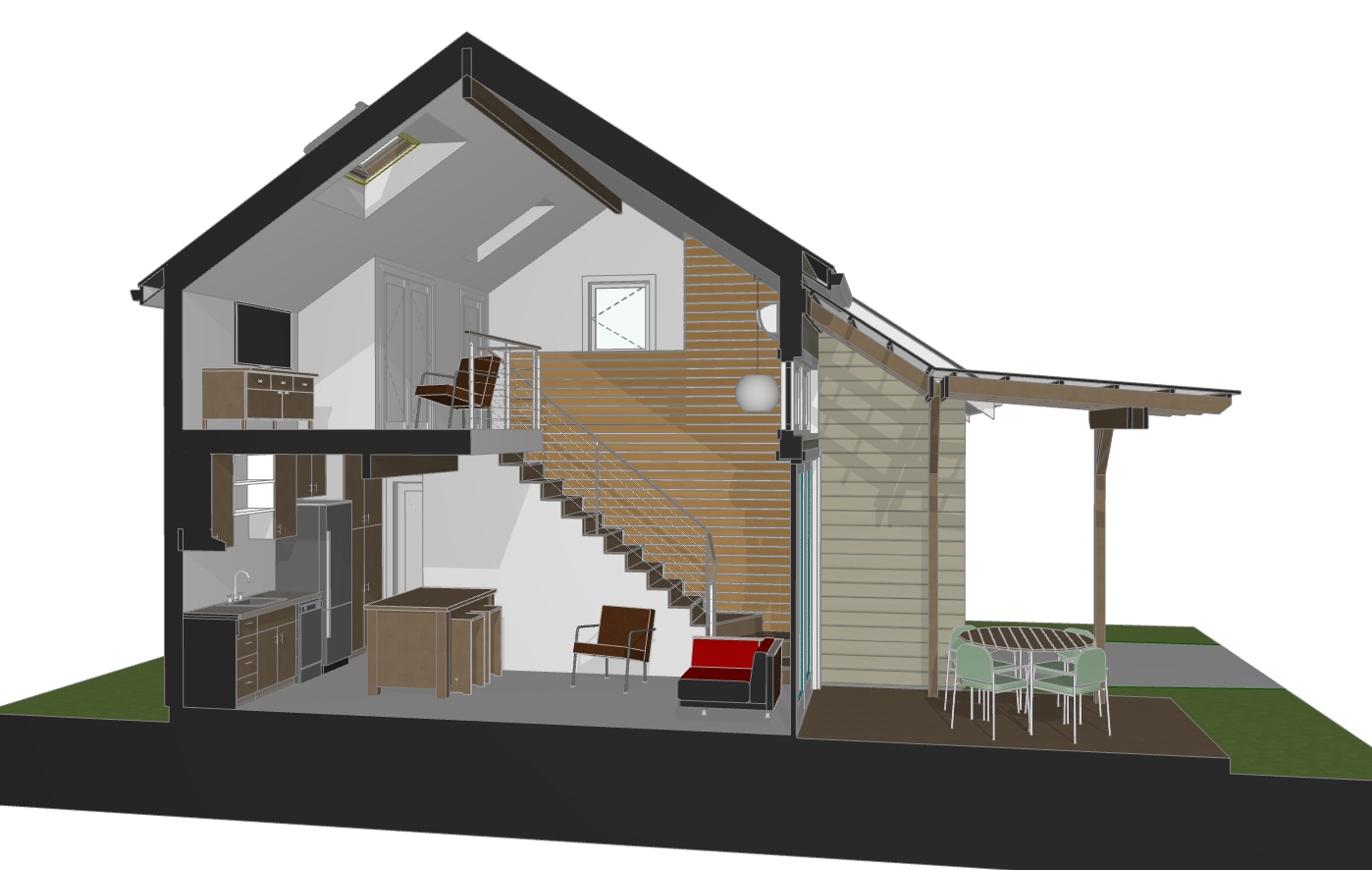 Bike Shed ADU
This new 650 square-foot Accessory Dwelling Unit (ADU) replaces an old garage that once served as the homeowners' bike storage. Thus the new ADU has been dubbed "The Bike Shed", and JBA designed this cottage to include a bike-sized garage with carriage doors. We also used clever design solutions to maximize daylight in the main spaces of the ADU, while still providing some privacy for both the house and the ADU. The homeowners brought salvaged wood from the old garage, which became a warm feature wall for the stairs and loft bedroom.
Comfort, durability, and sustainability were also important themes in the design of this ADU, and it earned a Platinum Certification from Earth Advantage Institute. To achieve these goals, JBA focused on minimizing energy use by planning for an airtight and well-insulated building. We provided an ample south-facing roof to accept a large array of solar photovoltaic panels, and the PV panels should provide more than half of the ADU's energy needs. The carbon footprint for this ADU is 75% smaller than what code requires.
The Bike Shed is located on one of NE Portland's best bike boulevards, and is available for short-term rentals at bikeshedpdx.com.
Featured in an upcoming Taunton Press book: Little House in the City by Marc Vassallo, available to preorder here.
Builder: Harding Construction